PIA ZADORA: SURVIVOR SUPREME
By Paul Freeman [May 2011]
If there's one word to describe Pia Zadora, it's "resilient." At one point in her career, she was the punch line in talk show monologues.
In a running gag, Johnny Carson used to refer to her as "the next Rula Lenska," hinting that she would be a future answer to a trivia question. Zadora proved him - and the rest of the world - wrong, by dazzling audiences with her glorious singing voice. The petite, pixyish Pia packs a wallop vocally.
Following a long performing hiatus, she's back, ready to mesmerize audiences again. Zadora plays San Francisco's The Rrazz Room at Hotel Nikko, June 8-12. For details and ticket info, visit www.therrazzroom.com. She will bring to life songs from the Great American Songbook and Broadway.
She was born Pia Alfreda Schipini in Hoboken, New Jersey. A child actress, she appeared in Broadway productions, including "Fiddler On The Roof," prior to playing a diminutive alien in 1964's "Santa Claus Conquers The Martians."
Her sensuous performance in 1981's "Butterfly" earned her a controversial Golden Globe Award as New Star of the Year. Zadora was immediately viewed as a sex symbol.
She subsequently appeared in such films as "The Lonely Lady," "Nevada Heat" [aka "Fake Out"] and "Voyage of the Rock Aliens." Zadora received several mocking Golden Raspberry Awards for her efforts. Later appearances included the favorites "Naked Gun 33 1/3 " and John Waters' "Hairspray."
Zadora also launched a recording career. "The Clapping Song" became a hit. "Rock It Out" received a 1984 Grammy nomination for Best Female Rock Vocal Performance. And Zadora proved to be a sensation in Europe, when she released a duet with Jermaine Jackson, "When The Rain Begins To Fall."
But it was in 1985 that Zadora really carved out a niche. Her album "Pia and Phil," which included the single "Come Rain or Come Shine," garnered glowing reviews. Her live performances of standards rated raves. She followed with other impressive albums, such as the defiantly titled "I Am What I Am."
Pop Culture Classics enjoyed talking with the vivacious, candid, indomitable Ms. Zadora.
POP CULTURE CLASSICS:
Tells us about your cabaret show.
PIA ZADORA:
It's basically standards, the songs that I used to do when I appeared with Sinatra and songs from the 'Pia and Phil' album. My daughter Kady is going to be in the show with me. We do a duet and she does a couple of numbers, something a little more contemporary. Basically, the show is an update on my life and why I'm back and where I am at this point and how I feel about where I am at this point in my life. It's been 15 years since I've been on stage.
PCC:
Why the long break?
ZADORA:
I recently moved to Vegas and my focus has been on my son, who has special needs. He has learning disabilities and some other things. So I put him in a great school here and kind of got involved in the community. I did a benefit, a fundraiser for the school. I put a show together with Rich Little, who is a good friend of mine. We reunited after 40 years. We did a show, 'Promises, Promises,' together. I was about 15 and he was about 22. Summer stock, John Kenley Players, Warren and Dayton, Ohio.
Vegas is a really small town and we bumped into each other and did this fundraiser for the school together. He opened last night at the Riviera. There's a new room that has opened up, that's bringing in a lot of acts, like Al Jarreau. They're trying to bring back the old Vegas.
So I was reconnecting with people and having fun and it sort of inspired my missing being out there. I would go to shows of people that I knew and sometimes they would ask me to come on stage and do a song with them. And I missed it. And my kid now, he's 14. And I figured it was time for me to do what I love to do and have fun with it at this point in my life.
PCC:
How old are your other children?
ZADORA:
Well, Kady's officially older than I am [Laughs]. And her younger brother, Kristofer, is 23, who's in the Israeli army, believe it or not. He graduated from Pepperdine, with a Masters in business, early graduate, and then decided he was going to go into the army. He's in the Israeli army, because his dad's Israeli.
PCC:
So, going back to the show's theme, what have been the changes in your perspective?
ZADORA:
My career and life have been somewhat interesting and somewhat of a roller coaster. I started out when I was six, on Broadway. I was a shy kid. I was going to a parochial school and the nuns thought I was socially retarded. When I was a child, my mother put me on the stage. And the next 10 years of my life were just being on stage, doing shows, Broadway shows, and really kind of escaping the every day reality of going to school, having friends, going to the prom and all of that. I was tutored. And traveled. And was pulled out of my life.
And then met my first husband, when I was young, 17, 18. And then went into that whirlwind. It was sort of surreal, what I was doing, sort of coasting on this fabulous life. It was a journey that was out of normal, very out of the normal bounds of things. And my career had changed. I started doing film. And didn't do very well in film. And made some poor choices in my life, because I really wasn't in control of my life. It's not about blame or anything, but I gave control to other people and just kind of closed my eyes and did what I had to do and went along for the ride, because that's who I was at that point in my life.
Then, when I got pregnant with my third child, I was doing 'Crazy For You' in New York. It was '95. That was when I got remarried, to my second husband. And then I got pregnant with Jordan, had him. I had a miscarriage, actually, before Jordan. I decided that I was going to try and be normal and have a second chance at having a new life, a new young child and all of that. I did that for a while and sort of grew up, went into psychoanalysis, which is basically, learning about yourself... or trying to learn about yourself. We never really figure it out totally, do we? We just kind of dabble in it and the whole process of looking within is centering and maturing. We figure things out and learn from our mistakes and go on... and empower ourselves. And realize at a certain point that nothing's forever and we just need to take hold of our lives and be who we want to be, fulfill ourselves. And that's what I've been doing. It's a trial-and-error thing.
Even this going back to work is a trial-and-error thing, because it's really scary for me. and yet it's exciting for me, because it's a different outcome. It's for a different reason. I'm not doing it because I have to. I'm doing it because I love it and I want to. And it's not the end of the world, if things don't work out for me. It'll just be something that I did and enjoyed a lot and reconnected with and then I'll go on to the next thing.
PCC:
The song 'It's Not Where You Start, It's Where You Finish,' did that become sort of your theme song?
ZADORA:
I don't really do that anymore. That was from a show I did called 'Too Short To Be a Rockette.' And it was a good thing. And basically, the dialogue in the new show talks about that philosophy.
PCC:
Is that just part of your nature, to persevere?
ZADORA:
I think I was born with that. And I think that's why I'm talking to you today. When I was younger, I was kind of like a horse with blinders. I just forged ahead and just went through it. That's who I was. I was this little Polish girl from Queens and my mother was this tough stage mother and she just pushed me through. I mean, I was on the unemployment line when I was seven years old and I remember she used to push me to the front of the line and tell everybody, 'She's got to be in school, so she's got to go to the front of the line.' I'm like, 'Okay, I guess that's what I have to do' So I had to learn to control the impulse to just forge ahead and realize that there are other people in the world around me that have to do their thing, too.
PCC:
You mean you were actually collecting unemployment at that age?
ZADORA:
Yes, I was. I had started working and, when I was between shows, I would collect unemployment. And I guess it's part of what subsidized me. My mother passed about five years ago and, till the day she died, we'd get to that second glass of Sambuca at our mother-daughter dinners and I would be in the mode of, 'Mom, why did make me do that? Why did you make me give up my normal existence and give up the things that normally kids go through and how they grow and just give up my real life?' And she would say, 'Well, you wanted it!' And I'm like, 'Mom, at six years old? If I'd wanted to jump off the Empire State Building, would you have said, 'Fine'?'
And, not that I was perfect, but when I became a mother, I was going to make some different types of decisions for my kids. And even though it was hard, I'm still very diligent. My little baby, who's 14, he's immature, because he's got some learning and developmental issues. So he's 14, but in some ways he's 11 and in some ways, he's 22. He's a dichotomy. He's a very interesting kid. But I have a tendency to spoil. My mother always gave me what I wanted, placated me, on the small level, maybe out of guilt. And yet, I felt, sold me out on other levels. Again, I'm not blaming her, because she did what she felt was the right thing to do. And it all turned out to be what it is. You can't get too involved in regrets. I have to say, I do still have some anger about the choice that she made. Yet, I wouldn't be who I am today, if she hadn't made that choice. And I can't do that over.
PCC:
And your father was a musician?
ZADORA:
Yeah, my father was a concert and Broadway violinist. He was something of a prodigy. He played his first concert at Carnegie Hall when he was like 13. He was from Italy. My mother's Polish. My father's Italian. And he also was sold out, in a sense, because, when he was eight years old, his parents sent him to another part of Italy, to study with this other person, basically gave him up. So he was a very shy, very sweet guy. But my mother wore the pants in the family. She told everyone what to do. That's just the way it was. I guess I picked on her vibe, because, who do you become? You become your parent of the same sex, when you get older. I spent a lot of time trying to... unbecome her. [Laughs] But I love her to death, still.
My son and I go to her grave. He was very close to her, my 23-year-old, because, when he wa born, my father had just passed away. He died of cancer when he was in his late fifties. And so my son looks like my dad and he became her answer, the husband reincarnate. So he became her favorite little child. He was grandma's boy. And we go to her grave site in New York every year or two and we bring the coffee and the Duncan donuts and we put it on there and we talk about how crazy and wild she was and how much we loved her and all that stuff. So there are a lot of good feelings about her. She had a lot of pizzaz and a lot of oomph. A lot of take-chargeness. Everyone thought she was so fabulous. And she was... in her own way.
PCC:
She sounds like Mama Rose.
ZADORA:
You know something? It's very interesting. My daughter and I, we said, if they're ever ready to do 'Gypsy' again, the 97th revival, it might be for us at this point.
Kady was a Broadway baby. She grew up traveling with me. But it was under different circumstances. She wanted it. She would emulate me. When I did 'Funny Girl,' she was like four. She would sing 'The Greatest Star.' She opened Disneyland, by singing 'Greatest Star,' in a John Ritter telethon. She opened that new kid Disneyland that they had. And we would travel. And she would be on stage. All the symphonies. She would sing 'The Little Mermaid' song. I took her everywhere and she loved to do that. She would say, 'Mom, can I go out on stage?' And she was just like a little machine. She would just pop the stuff out like she was 40. And she tore the house down. Maybe I should have told her, 'No, you shouldn't be doing that.' But hey, we had fun together. We were like two little kids together, Kady and I, because I had her when I was younger and I wasn't really mature enough. And we just traveled together and my husband was 27 years older, her dad and when they asked him, when I got pregnant, 'How do you feel about your wife being pregnant?' He said, 'Oh, great, now she'll have someone her own age to play with.' And that's basically what happened. We were like the two little sisters and we just did everything together.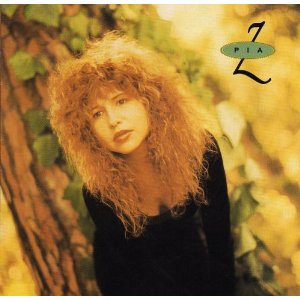 PCC:
When you were little, with your mother involved in Broadway and your father performing, did that whole world seem glamorous to you?
ZADORA:
It wasn't glamorous. I was traveling on a subway back and forth to work every night. I was in 'Fiddler' for two years, playing Tevye's youngest daughter. So for two years, you schlep back and forth. And then you do commercials, because Broadway doesn't pay enough and you have to subsidize. I was doing Kool-Aid commercials, lots of voice-overs. And being pulled out of school and having to make up my homework. The stagehands made me a desk downstairs, where I'd come in and I'd have to work. I'd have to go on stage and then I'd have to do my homework.
The thing that was very unsettling about the whole process was, the nature of our business at the time, you'd do a show and sometimes it would close out of town and you'd work for three months intensely with a group of people that became, basically, your family and then, all of a sudden, they disappeared form your life forever. So I would be disconnected with my friends at school and then disconnected from these people that I got close to. And then, when a show ran a long time, that became tedious, because it was every night. It wasn't that glamorous when I was a kid, except when I did my first movie, 'Santa Claus Conquers The Martians.' [Laughs] I probably shouldn't even mention it.
But Bob Weston, who was the executive producer of 'Lonely Lady,' I only found out after we were in production, he had produced - I didn't remember, because he looked awfully different 20 years later - he had produced 'Santa Claus Conquers The Martians.' Funny how things like that happen.
I was going to a parochial school, Our Lady Queen of Martyrs in Forest Hills at the time. I was second or third grade. And the nuns loved me. I was their little celebrity. The photographers would come to school to take my picture and it would be in the Long Island News. And they were all invited to the opening of 'Santa Claus Conquers The Martians' and I was like a huge celebrity. But the other kids were pissed off. They hated me, because they made such a fuss over me. So the nuns were like, 'Oh, she's the greatest, our little girl.' And the kids were putting bubble gum in my hair.' And I'm like, 'How do I get this crap out of my hair? Help!' So I couldn't really connect with anything. My life was crazy. It was very unsettling. A lot of intense experiences, but they were surreal moments, like cameos.
I almost felt like my life, when I did 'Lonely Lady,' was in that typewriter, but just different people and different things that just would come at me from nowhere and there I was, like, 'Whoa, oh my God!' kind of thing.
PCC:
The Santa Claus movie, was that fun for you to do at that age?
ZADORA:
That was kind of fun, because there were a lot of toys involved in that movie. And I got to keep all the dolls. And everyone made a big fuss over me. And it wasn't as tedious, because movies are easier to make. And they give you your little trailer. I was seven or eight years old. Still, it was work, but I enjoyed it. That was fun. Because it was a kids movie and there were kids in it. But the green makeup was a pain in the ass.
PCC:
And what did you think when you heard about the 'Mystery Science Theatre' take on the movie?
ZADORA:
The which?
PCC:
'Mystery Science Theatre 3000.' You haven't seen it?
ZADORA:
No! [laughs]
PCC:
It's a hilarious comedy series where robots in space sit and make wisecracks while a movie plays. And they did 'Santa Claus Conquers The Martians.'
ZADORA:
[Laughs]] Oh, you're kidding! John Waters had told me - He had done an interview in American Film and that's how I ended up in his book, because he and I connected. And that's when he asked me to do 'Hairspray.' He actually asked me to do the Deborah Harry daughter part. But I was on tour. So I did the beatnik cameo. He told me that there were these groups of people down in the Village in New York, who used to watch 'Lonely Lady' and throw tomatoes and scream and howl and make comments and all that.
There was actually a theatre in L.A. that did a version that showed it, like a very cultish theater. They showed it. And they invited me to one of the screenings. Because I had known a friend of a friend who was part of the group there. And so I went to the screening [Laughs] and I did my thing there and I was watching myself and listening to everyone comment. It was kind of fun. 'Lonely Lady,' some of the dialogue was so out there. It was definitely not 'Kramer vs. Kramer.'
When I used to do interviews and they asked about 'Lonely Lady' I'd say, 'Well, it was not released. It escaped. It should not have escaped, but unfortunately, now that it's there, we have to deal with it.' It could have been, not a great movie, but a decent statement about a woman who is struggling to become something in Hollywood. But it just went off in the wrong direction, with the wrong director and the wrong writer. And so it became a camp, cult classic, which is kind of interesting. It's kind of fun that it went in that direction. What the heck? As long as it made someone laugh and made people happy, what the heck?
PCC:
You mentioned John Waters. What was that experience like, working with him?
ZADORA:
Oh, John is great. John and I connected and I couldn't do the bitch prom queen thing, because that would have involved a long shoot and I was touring and my manager was brain dead. He didn't have the sense to cancel my tour and let me do it. Or maybe it turned out for the best. But anyway, John said, 'Okay, you can't do the Deborah Harry daughter thing.' I said, 'I have a couple of days, I'll come.' He said, 'Okay, you'll do a cameo. You'll be a beatnik.' I said, 'John, I'm this sheltered kid from Queens. I don't know what beatniks are.' He said, 'Oh, come to Baltimore. Don't worry about it. We'll do it. It'll be fine.'
So I went there and he threw the black wig, the makeup on me. They took me to this crazy place me and got me the bongo things. [Laughs] And actually, I got the best reviews of my film career in that frickin' thing!
When Kady was like four years old and I would go to pick her up at school and all the moms would say, 'Oh, my kids, they're big fans of yours!' I'm like, 'Really? They like the standards?' 'Oh, no, no. They like you in 'Hairspray.' They go around the house saying, 'Let's get naked and smoke.' I'm like, 'Okay, great. There goes my PTO presidency.' [Laughs]
PCC:
I read that you once did a play with Talullah Bankhead. Is that true?
ZADORA:
That was my first show.
PCC:
Was she intimidating?
ZADORA:
Oh, my God! She was crazy wild. She would do stuff. Her antics were out of control, which I loved. We rehearsed at the old New Amsterdam Theatre on 42nd Street in New York. She would come in and she would be dressed like some crazy bag lady. And all of a sudden, she'd pull this stuff over her head and go, [in a spot-on Talullah impression] 'It's me dahling!' After everyone was like, 'Let's get this woman out of here! Throw her out!' [Laughs]
And her influence on me was good, because it was fun. She was real strong. And I was her pet. She would go to Schwartz and buy all these things. I was into horses. I was a real tomboy - guns, Cowboys and Indians. And I rode. And she would buy me all these great toys and things. She would spoil the heck out of me. But she was always, 'Dahling, do what you feel. Go in the direction you want.' So she freed me at an early age to have that eccentric perspective. And to have fun with your life, to do what you want to do and not think too much about what anybody else thinks about it... which I guess is what got me through those Johnny Carson/Rula Lenska years.
PCC:
How did you handle all those jokes, jibes, Razzies?
ZADORA:
Drugs. [Laughs] Chardonnay.
PCC:
Were you able to laugh through it? Or was it disconcerting?
ZADORA:
I was able to rise to the occasion and say, 'Hey, frick this. I'm going to get out there and show them.' It aroused that spirit in me. It was something for me to overcome. Eventually, I went on Carson and he apologized to me. And Steve Allen apologized to me at 'Night of 100 Stars,' in front of Jayne. I still have the clip of that and watch it once in a while. Jayne and her sister were like, 'We have to follow follow him around to do damage control and here he is with Pia.' And then he got up and said, 'Hey, I'm sorry.' And then I sang 'The Man That Got Away,' in Radio City Music Hall. And that was it.
So I was able to get the last word, because, luckily, I had my secret weapon, the fact that mother was actually a singer. She sang with Frank Sinatra. And my grandmother was an opera singer in Warsaw And my aunt was a singer in the New York City opera company. So I had the voice and the Broadway background going for me. So when the movies fizzled, I was able to say, 'Okay, I've got another bag of tricks here. I'm not gone. I'm still going to torture you until you stand up and applaud.' At that point, it became a campaign for me to regain my credibility. And I knew I could do this. So that helped me to overcome all the other stuff.
PCC:
So having to struggle for respect made you stronger in the long run?
ZADORA:
Exactly. I was nominated for a Grammy in '84.
PCC:
That must have been a huge validation.
ZADORA:
It was a huge validation for a rock singer. I had a big career in Europe, in pop. Jermaine Jackson and I had the number one song, 'When The Rain Begins To Fall.' We won the International Duo of the Year Award over Michael Jackson and Mick Jagger. I mean, that's how huge it was. We sold records like they were going out of style.
PCC:
What were your impressions of Jermaine?
ZADORA:
Oh, Jermaine is crazy. I love him. He's like my crazy little brother. I know that boys are not as mature as girls, in general [Laughs], and the same with men and women. But I think he's a little naive. He's as sweet as anything, but very, very naive. I don't know if it's a Jackson trait or whatever. But I would have to be behind him and tell him what to do and he was sweet. And his two children, Jermaine and Autumn, his two older kids, traveled with us at the time, because we were all in Europe and they were babies and Kady and Kristofer were babies. And the kids were playing together. And his wife Hazel, who is Berry Gordy's daughter, became a good friend of mine. That was his first wife, Hazel.
And then he married again and his kids ended up in preschool with Kady and Kristofer. Sunshine Preschool, which was the preschool that O.J.'s kids actually went to. I knew Nicole. I was at that time, active in the school. I'm active now. I'm president of the PTO in Jordan's school here and I'm proud of that, because I'm really active in the community in that sense. So I would put together shows there and O.J.'s kids were in the shows and Kady was in the shows. And it was very interesting how things kind of got commingled with everybody. A small world, in a sense, which is what Vegas is now, more so, because now it's like coming back to my roots. And it's a really small town. I love that.
PCC:
And you had other successful records in Europe?
ZADORA:
Jacque Morali of The Village People had written a song for me that was number one in France, 'Come Share My Love.' And that was huge in Europe. I spent half, maybe three-quarters of my years in Europe at that time, doing concerts and TV appearances to promote my new records. I learned French, went to Berlitz and took a three-month course. And it was all fun.
And I still go, when I go to Paris with my kids, people at the Hertz-Rent-A-Car, look at my name and start singing, 'And when the rain begins to fall...' And my kids are like, 'Wow, hey, Mom!' So there was other stuff going on, other than being ridiculed here for my poor choice and poor acting abilities.
And I have to stand up for myself, in a sense, because I'm sitting here at my desk, looking at my Golden Globe, which my son tore that little thing off of, which I put in the safe and have to put back. And you, know, that Golden Globe was not for an acting award. It was for the Newcomer of the Year, that Monroe won, that Marlon Brando won, for the person who has the most impact on the screen, the newcomer. It wasn't about an acting award. We had switched distributors and the film hadn't been released. Nobody knew anything. And I had a fricked-up name, thanks to Mom. So it was like, 'Pia Zadora, who the hell? What the hell is 'Butterfly? Oh, my God, her husband's rich. That must be it.'
PCC:
There was a lot of controversy.
ZADORA:
Well, yeah. I was actually appearing in Vegas and the Golden Globe people were invited to come and see my show. They weren't wined or dined or anything. Everyone that wanted to be nominated threw dinners and lunches for them. When they came, I didn't know who these people were. I was just going along. I didn't know the specifics. I'm like, 'Oh, you guys are the foreign press? Oh, you must be jet-lagged.' I thought they had flown in from Europe or something to see the show.
And then when they nominated me and I went to the awards ceremony, I went, 'I'm not going to win. There's no way I'm going to win this thing.' And this little women, one of the Italian Golden Globe people, came to the door as I was coming in. She looked like she was on top of a wedding cake, those cute little women. And she said, 'Oh my God, I think you're going to win!' I was like, 'Are you kidding?!' I'm thinking, 'Oh, shit! There's something going on here.' [Laughs] And when I heard my name called, I thought, 'Okay, I'm going up there and grabbing this thing before they change their minds.' I mean, that's how it was to me. It was like this surreal game that I was playing. Not necessarily a game, but this process I was going through with all these people, doing what I thought I was supposed to be doing. And It was a lot to process, on a lot of levels.
PCC:
The film itself, that must have been quite an experience, working with Orson Welles.
ZADORA:
Yes, Orson was quite a character. At that time, he had gotten very big. So he couldn't really move around as much. But to me, he was like the male Talullah Bankhead. He was like, 'Anything you need to do.' He sat back there. He was doing his marijuana patch. I think he had had a house here at that time. He was very wild and very interesting. A powerful presence. It's that presence where you look at somebody and it's like, 'Okay, I'm just going to look at them and find out what's going on here, because they've got that secret in the back of their brain somewhere.' And that's who he was. I would always look in his eyes and think, 'Yeah, I can plug into this, because I'm safe here. There's something going on there and he knows more than I know.'
PCC:
So the award, did it end up being a mixed blessing?
ZADORA:
I guess, in a way, because I was able to do the singing and have everybody say, 'Oh, I'm sorry. We were wrong. You can actually do something.' So maybe in that way, it made me rise to the occasion and try to overcome. But still, it's a Golden Globe and it's on my desk and I won it. So I could have gone home then and said, 'Hey, you're all full of you-know-what and the thing's on my desk. And see you later.' [Laughs] It's not like I had to work for a living. I just had to prove something.
PCC:
And 'The Voyage of The Rock Aliens,' is that just something you thought would be fun?
ZADORA:
It was just another fun choice. Another stupid choice. We knew this producer, Matt Cimber, who was married to Jayne Mansfield. And he brought this project, he said was light and funny. I didn't really have any say over it, except 'Okay, this is what I'm going to do now,' until it came to a certain point and I said, 'Okay, you've got to stop this. This isn't working anymore. Not working. Never worked. Will never work.' And that's when we decided I was going sing again. But it was just a silly movie that we did. I think it was between 'Butterfly' and 'Lonely Lady.'
But there is another movie, actually, that my daughter loves, that you should see. It's actually a fun movie with Telly Savalas and Desi Arnaz, Jr. And I play this girl who is going out with this mafia guy, who was in prison because of some stuff he set her up with. And Desi and Telly were the detectives. And then I developed a relationship with Desi in the film. And it's actually kind of a cute film. It was shot in Nevada. And it's called 'Nevada Heat.' It's a little campy, too, but a fun film.
And my daughter's now actually with Telly's son. They're going together. Julie, Telly's wife, and I met when we were shooting the film and became friends. And we had our kids basically two years apart and we talked about our births. The kids were friends when we were little. And then, when Telly died, Julie moved back to Minnesota and then to Atlanta And they recently reconnected about five years ago and now the girls are best friends and Christo and Kady are together. So that was an interesting connection that led to the future of our lives, we think.
PCC:
Did you used to joke, when they were toddlers, that they might be a couple, as adults?
ZADORA:
Well, yeah, we would say, 'They look so cute together, my God!' And little did we know. Now years later, Kady and Ariana are best friends [Savalas' daughter] and then a relationship develops between Christo and Kady. We're all like one big happy family. So it's amazing. And Ariana is singing now, too. She's a good little singer.
PCC:
And is Christo a performer?
ZADORA:
He is a writer. He writes music. And he sings, also. And he's also into computers. They're still young, exploring, figuring out what they want to do. They're a bit privileged and they have to go through processes to find themselves through whatever they're doing.
My son Kristofer told me, 'I need to go into the army, because I was this spoiled kid and I need to grow up and be a man.'
Kady just made an album with this guy Tone, who's won Grammys. She's got an amazing voice and an amazing look. She's a force to be reckoned with, hopefully, in the future. I'm really proud of her.
PCC:
Do you give her advice?
ZADORA:
You know, she's kind of like me, kind of like I was at that age, where she lets stuff in. She's smart enough to really process stuff. She needs to make her own mistakes, but if I warn her, at least I know that I've done my motherly duty by warning her. Sometimes she'll take it and run with it and other times she'll say, 'No, I have to make this mistake myself.' I mean, that's how I interpret it. She'll say, 'No, you're wrong, Mom.' Then I'll say to myself, 'Yeah, you have to make this mistake yourself. Well, I'm there to catch you when you fall.'
PCC:
At what point did you team up with Frank Sinatra?
ZADORA:
He had seen me. He was appearing at the Fontainebleau in Florida with Jackie Mason. And that was back in '84 or '85. He had said to Jilly, 'I like that girl. I like her voice. Have her come and do a show with us.' I was going to perform in Europe. And Marlene Ricci was his opening act at that time. And she was not appearing anymore or phasing out or something like that. So I ended up opening for him in Vegas. I think it was '86. I was opening for him on a regular basis.
And then, he was doing a tour with Don Rickles and Liza. I think that was like '88. And we bumped into each other at a restaurant and he said, 'Liza fell out. What are you doing this summer?' I said, 'I don't know yet. There's a couple of things I'm thinking about.' He said, 'Well, come and tour with Don and me.' So I said, 'Okay, great.' So we toured the country for almost a year, in all the huge summer venues and then Westbury in New York and the Greek Theater and all those things. And that's kind of how we hooked up.
PCC:
It must have been a lot of laughs, working with Don.
ZADORA:
[Laughs]. Yeah, it was. I went to see Don. He was here at the Orleans about six weeks ago. He's still out there, doing his thing. Wow, he's still got amazing energy for his age. But it was funny, the three of us on tour. There were the tables with the Jack Daniels being wheeled around backstage. And I started to have like a Chardonnay before the show [Laughs]. It was almost like a big cocktail party. And then we'd go on stage. And then, at the end of the show, we would go into a limo and go to the next city. And Frank, we would kind of just lead him off. 'Okay, this is the limo.' And then we'd have the police escort and we'd go to the airport, private plane and go to the next city. And it was a very interesting dynamic that went on.
I talk about this in my show, Frank, every night, before I'd go on stage, he'd come over and give me like a three-word pep talk. He'd take my hand and go, 'Don't screw up.' Then he'd send me flowers, 'From the guy with the blue eyes.' He was really sweet. He was a combination, as you know. He wanted things his way. He was a perfectionist. He wanted the show his way. He would tell me what numbers to sing. Vinnie [Vincent Falcone], who was with Sinatra for 20 years, he's my conductor now. Frank would tell Vinnie, 'Okay, she sang her ass off' or 'Tell her not to do this song, tell her to do that song.' He was very much in control of his whole situation,because, when you're with Sinatra, it's his show. But he was very, very sweet and very fatherly, very mentorly.
PCC:
I noticed that, at one point, you recorded a single with Lou Christie. When was that?
ZADORA:
Oh, yeah. God. I think it was in the late '70s. I loved him. 'Lightning Strikes.' Remember that song? That was my favorite song when I was a kid. Loved that song. He was crazy. I forgot even what that song we did was named ["Don't Knock My Love"] . It was my crazy Charlie Calello days, when I was just doing those kinds of things. Like I did a song called 'The Clapping Song' [previously a hit by Shirley Ellis] I had disco songs. But, wow, I had totally forgotten about that Lou Christie record we did.
But I remember being in San Francisco as a teenager. I was replacing Bernadette Peters in 'Dames At Sea' in New York. And they were doing a production at the Wharf there and the director was there. So they flew me out to rehearse with the director out there. That was the first time I came there. And then I came there with 'Applause.' I think we played the San Jose Auditorium. It must have been around 1970, because 'Fiddler was '65. I have ADD.
PCC:
What do you recall about your appearance in 'Naked Gun'?
ZADORA:
Oh, that was great. I loved that so much. That was so much fun. Leslie was so crazy. And I met this guy, the composer, Ira Newborn. That was right after I had done a supper club in New York and came back and said, 'Hey, I'm starting fresh here.' I let my manager go and I decided I was going to have fun with my life. And I went in the trailer with the Zuckers and Ira Newborn and we talked. He's now my best friend, Ira Newborn. He's moved to New York and he's teaching at NYU. He just couldn't take the business anymore. But he did so many of the movies in Hollywood at that point. And he was just a really great little Orthodox Jewish guy who became sort of my mentor in a way. He was a brilliant composer. He wrote 'Into The Night' and other songs. But we had a meeting in the trailer. We talked about the song 'Something Big,' which was the song I did in the film. And he said something about lowering the key. He said 'It's in the rich range of your voice.' I said, 'Well, I'm very rich, so it doesn't matter.' We just hit it off. We were just laughing. We went in and did the song, went on the set with the guys. It was supposed to have been a much smaller moment. But it became this crazy, funny number. And I loved that, really loved that. I have so much fun doing stuff like that.
PCC:
Once you were embraced by the world of cabaret, was that like finding a home?
ZADORA:
Oh, yeah. And that's why, when I did the show a couple weeks ago, I was like, 'Oh, my God, you know, this is so great, to be able to be here and do this and sing this and be with my friends. It's almost like a subculture, another world, that I just relate to. I like the dark. I like nightclubs. I like rooms with no windows. I like a glass of Chardonnay. I walk into that and it's like, 'Okay, I can breathe now.'
The whole day is filled with keep the curtains down. I always like things dark. I keep the curtains down. I keep ambient music around the house, try to keep everything low-key. But still I get stressed out, because that's just what I do. But when I walk into a nightclub environment, it's like [big sigh], yes, I can breathe again. It's crazy.
PCC:
It must have been an amazing feeling when you were first getting attention for it and people were blown away by your voice. You caught them by surprise in a lot of instances.
ZADORA:
Yeah, that surprise factor was important. It was empowering, because I was going through so much crap before then and people were doing so much negative stuff on me. Finally, it was almost like a peaceful feeling, 'Thank God, I don't have to be razzed out of here. They actually like me.' I felt like Sally Field after the 'Flying Nun' thing. 'They like me! They like me!'
PCC:
Do you enjoy the whole process of taking great songs and making them your own?
ZADORA:
I do now. When I did them then, they weren't really me. I didn't really understand them and I was on some weird kind of path of having to try to do this stuff and getting out there and the pressure. I needed to understand the material. But I really hadn't lived yet. So I couldn't really understand the material as well as I do now. So that's the perk.
PCC:
Living in Pickfair for several years, was that surreal? So much movie history, movie royalty having resided there?
ZADORA:
It was surreal. But I kind of made it my own. We used to play baseball in the corridor and we used to have this huge Christmas tree in the living room, which was like the Four Seasons lobby, and we put trains all around. We just made it very kid friendly.
Buddy Rogers lived next door, because, when Mary [Pickford] sold the house, she cut off a little piece and gave it to him, that wasn't part of the house. So he would come with like Douglas Fairbanks, Jr., and all of his friends and they would walk through the house and look at all the rooms and just go through all their memories of Mary and the place. We sort of gutted it, because it was falling apart. Jerry Buss had owned it, lived in it. It was a huge, messed up party house. I didn't want to live in it. But my ex said we needed to. He was about the whole glamour and the whole essence of Hollywood. He said I needed to live in a house that was important. But Buddy and these people would walk through and remember what had happened in each room. Seeing them walk through was surreal. It was almost like looking into another world.
But wherever you live, you just have to make it fun and make yourself happy in it. The best part of it? A disco. [Laughs] We had a frickin' disco! It was great. The crystal ball thing, a big dance floor, a bar, the DJ thing. We'd come home from school at like three in the afternoon and my girlfriends would come with their kids and we'd sit with a glass of wine and watch the kids dance with the crystal ball going around. That was my favorite part.
PCC:
What's ahead for you?
ZADORA:
I'm just planning to do cabaret. I want to have fun with that a little bit. I have some offers from rooms around here, to play. And I have to be with my boy. And my husband. I have a new husband. Not new. We've been married for six years, together for eight. He's actually a detective. He was in the Las Vegas Metro police force in sexual assault and domestic violence. He's been here for like 25 years. His name is Michael Jeffries. He's from Nebraska. He came here when he was like 20, to follow his father, who had a construction company. His grandfather was a senator in Nebraska. And he was a cop going up and down the Strip, looking at my billboards, going, 'Hey, wow! She looks cute!' And it was like '01 when I had a stalking incident. So my attorney said, 'You need to go down to the police and file a report.' He wasn't there. It came across his desk. He followed up and he was very sweet. We started talking on the phone because he had questions for me.
Two years later, we met, in '03 and we got engaged like three seconds after we met, because we were soulmates. We're both from Catholic backgrounds, Catholic schools, same age. And he's really cute. He's got this big coppish thing going. He looks like a Treat Williams, Alec Baldwin kind of guy. But he's really sweet. He's got a strong feminine side. He's very sensitive. And he's just a great stepdad. And we have a lot of fun together. So now it's all good. I'm really happy.
PCC:
Looking back over your years in the entertainment business, what have been the most satisfying elements of the career?
ZADORA:
I guess the most satisfying, as we talked about, is my ability to get up there and sing and impress people, to change their perception of me, to do that 180 kind of thing and validate myself. And also the people that I've met, the experience, the toughness and yet the understanding, the maturity, being more involved in the material I'm doing at this point and having more fun with it. That's the key. The key is fun. And if you have fun, the audience has fun and that's just what it's all about.
PCC:
Is it like a different Pia when you're up there on stage?
ZADORA:
You know, when I'm on stage, I feel centered. Maybe part of it is my ADD. On stage I know what I'm going to do. Even as a kid, I felt like, 'What am I going to do next?' Getting involved in this and getting distracted by that. But when you're on stage, you know what you have to do. You're scripted there. You have your numbers lined up and you know what you have to do and you know where you have to go, from point A to point B. And that, in itself, is a relief, in a sense.
PCC:
Any regrets? Or do you just look at it as everything has led to where you are now?
ZADORA:
I've got a little anger. And maybe that's a good thing, in a way, because you realize it and understand it, in my case with psychoanalysis, and you make it work for you. You just don't make the same mistakes twice. You go on. You forgive. You realize that you've made mistakes. That's what life is all about.
PCC:
And the best is yet to come?
ZADORA:
Oh, yeah! [Sings] 'This could be the start of something big!'